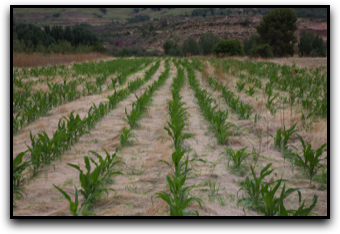 Growing Nations 2014
We are currently in production on a series of five projects, including video-based training resources that will help train thousands of farmers in the techniques and skills they need to feed their families, improve their economic conditions and stop the devastating impact of unchecked soil erosion. Using a Biblical framework to teach these important agricultural concepts, this training will become an important tool for evangelism throughout Africa and around the world.

(see the Growing Nations flyers under
2013 & 2014
on our News page for more information.)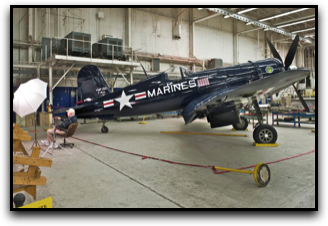 The Legacy Of A Corsair Pilot
A lot has been said about the "Greatest Generation" and those who have paid attention have been inspired by their example. As a nation, we owe them a lot, but their true contribution can be best understood through the stories of those individuals who fought those wars and preserved our freedoms.

This is the very personal story of Lt. Col. John E. Dixon's service in the United States Marine Corps. Many called him "Sir", but my five brothers and I called him "Dad". He is a larger than life, "John Wayne" character to us. As we grew up, we learned that he flew a variety of combat aircraft during his 26 year military career, but his favorite was the Vaught F4-U Corsair. Of the187 combat missions he flew, he safely landed all but one of them. "They say a good landing is any that you walk away from", he told me, "but I don't know if they count the one I needed a parachute for." This project tells his story through interviews and shows vintage and contemporary aviation footage and still photographs.

Filming for this project began with the kind help of the Vaught Aircraft Retirees Club. We have more filming to do, but keep an eye out for the notice when completion is announced.